The Friends of the Games are public figures and celebrities who are strongly supporting our cause. Among them are well-known people from the areas of sports, entertainment and media.
They all have one thing in common: the desire to set an example for inclusion as part of the Special Olympics movement.

Would you like to use your reach for a good cause, too?
Andreas Mies
Tennis player
"I am always impressed by the warmth Special Olympics athletes radiate when competing. The Special Olympics World Games in Berlin will be a great sporting event - be a part of it!"

Anja Gockel
Fashion designer
"Diversity and inclusion play a huge role in fashion now. My fashion aims to make every women feel good in her skin, regardless of her age, her origin or her physical and intellectual abilities."

Björn Kroner
Florist and TV presenter
"Through my brother who lives with Down syndrome, I know how much strength it takes to build a self-determined life. Not letting it get you down, setting goals and achieving them, that totally inspires me."
Britta Heidemann
Olympic champion fencing
"The Special Olympics World Games are a great experience and a great example: passion, encounter, joy. Sport can do all that. I won't miss the chance to be there in Berlin."
Christian Schenk
Olympic champion decathlon
"Discovering common ground in things that seem contrary, which already fascinated me as a decathlete and social manager, now excites me as a Friend of the Games."

Deniz Aytekin
Football referee
"I support Special Olympics because every human being deserves to be seen."

Detlef Schrempf
Former NBA player
"The passion for sports and the team spirit among Special Olympics athletes is truly unique. Every one of us should support the athletes and people with intellectual disabilities in achieving their goals – whether it may be in sports, their profession or in everyday life."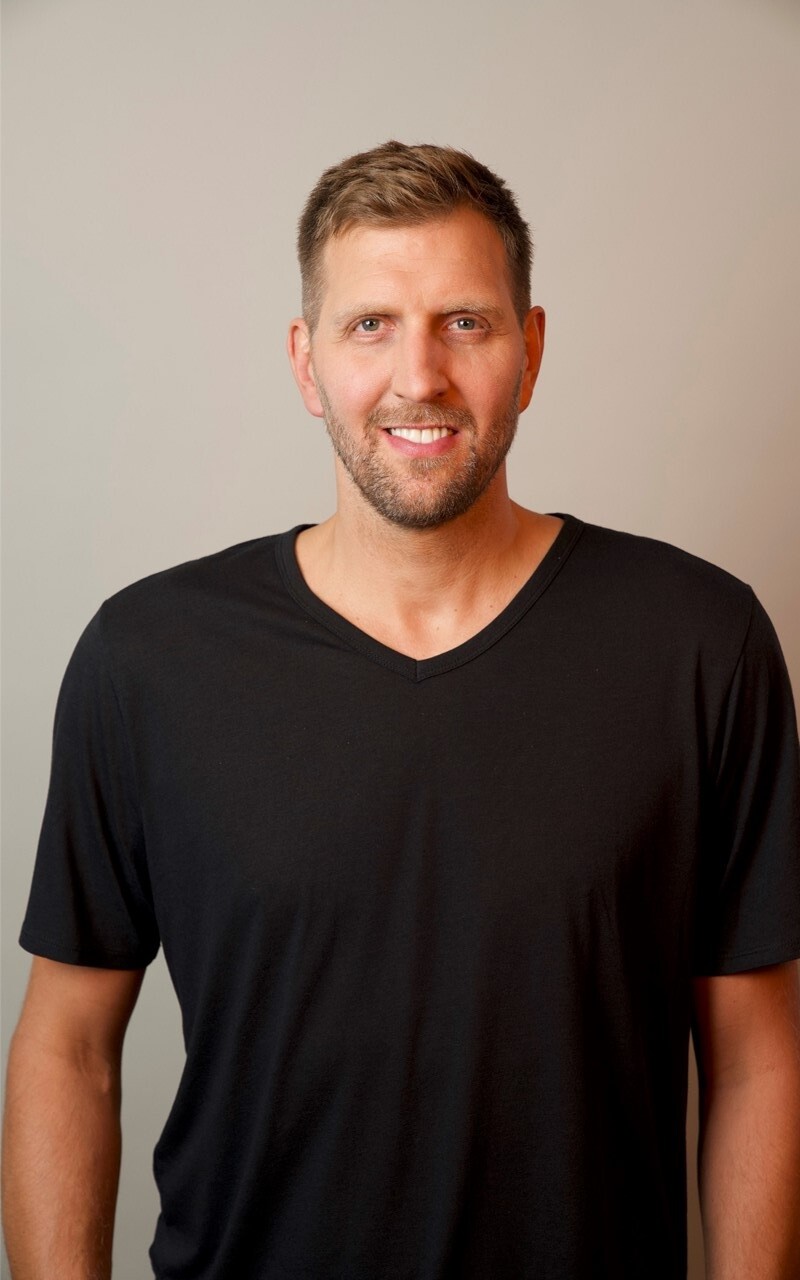 Dirk Nowitzki
NBA champion
"I am always impressed by the extraordinary achievements of athletes with disabilities. They deserve such a stage and the corresponding support. For that, I am very happy to be there as a Friend of the Games Berlin 2023!"

Domitila Barros
Miss Germany 2022
"Social justice is an issue that is very dear to me. Let's see one another as equals, let's value and respect one another on our journey to a more inclusive world. I'm proud to be part of the Special Olympics movement!"

Elisabeth Röhm
Actress
"I know that the principles of Special Olympics and especially of the athletes can make a big difference. My connection with Special Olympics inspires me every day."
Florian Langenscheidt
Publisher and book author
"You just have to watch old films from former Special Olympics World Games: It's hardly possible to have more excitement and laughter around. That's why I love being part of it!"

Katarina Witt
Member World Games Committee, Olympic champion figure skating
"During my sports career, I received a lot of support which I'm very grateful for. Since the World Games take place almost next to my front door, I just have to be part of it and help out."

Kristina Vogel
Olympic champion track cycling
"As a former athlete, I firmly believe that sport can change the world. Diversity is an asset to our society. That includes physical and intellectual disabilities."
Lea Marlen Woitack
Actress
"We are aware of how important it is for every human being to feel represented. The film industry is an especially important vehicle for showing diversity and anchoring it in society. As a professor, actress and human, I am committed to this."

Lena Gohlisch
Basketball player
"After competing in the 3x3 basketball tournament at the first Youth Olympics in Singapore, I am now super excited to be part of the Olympic movement again in my hometown Berlin as a Friend of the Games."

Lukas Rieger
Singer and influencer
"I am very happy to be able to support the Special Olympics World Games. The Games are very close to my heart and I am looking forward to seeing you all in Berlin!"
Maren Schiller
Running influencer
"I support the Special Olympics because visibility is important and I want to be part of a common journey towards a more inclusive world. I think it's great that the World Games are taking place right on my doorstep, too."

MiA.
Singer of the band MiA.
"We want to be part of a society that is aware of its diversity, makes it visible and considers the dignity and rights of all equally. And we want to be involved in creating such a society."

Mike Meyer
Photographer
"Thrust ahead in togetherness! I am really looking forward to being able to capture wonderful moments of coming together. Special Olympics are pure joy of life. See you at the Games in Berlin."
Natalie Dedreux
Activist and journalist
"Yes, I'm a Friend of the Games, because the Special Olympics World Games are all about inclusion. But they're also about social participation and making people with disabilities visible. Those are things I fight for, too!"

Philipp Lahm
Member World Games Committee, former footballer
"Inclusion is always a big word. As a volunteer at Special Olympics, you have a unique opportunity to put inclusion into action."

Robert Harting
Olympic champion discus
"In 2000, I participated as a referee at the finish line for Special Olympics. The joy and happiness which the athletes have experienced remain in my head until this day. Diversity and solidarity are an enrichment for all of us."

Steffi Graf
Olympic champion tennis
"Volunteering means working together. If we work together, we can achieve more than on our own."

Verena Pausder
Entrepreneur and author
"Equality and inclusion are important every single day. I want to help spread that message and help make the world a more inclusive and equitable place – also after the World Games in Berlin."
Contact
Would you like to support us as a Friend of the Games and spread the message for more inclusion and participation?
Then contact us at friends@berlin2023.org.
More ambassadors

Special Olympics has many famous supporters worldwide, which once again underlines how important our movement is.
Here is an overview of the ambassadors of Special Olympics International (SOI):

Special Olympics Germany (SOD) is also supported by many important people:

Our supporter Laureus is also committed to spreading the Special Olympics movement - and has many successful athletes on board: