Closing Ceremony

The Closing Ceremony is not only a big celebration but also an opportunity for all participants and visitors to celebrate accomplishments, enjoy the community and to say farewell.

Let us look back, celebrate, and be celebrated together!
Celebrate together:
Closing Ceremony impressions of the Special Olympics National Games Berlin 2022
Click to play the video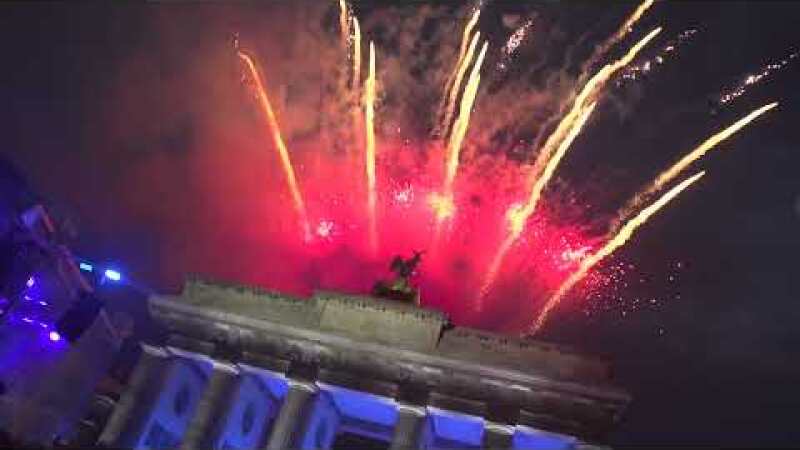 Activate Video
Please confirm that you would like to view our content.
Visit the Closing Ceremony

When:
25 June 2023
Gates open: 18:00
Ceremony: 19:00 - 22:00
Where:
Brandenburg Gate, Berlin
LEARN MORE

Price:
This event is already sold out for the general public. People with an accreditation are free to enter.
Seating:
This event is an open air, general admission event without fixed seats. You must show your ticket upon entry.
Accessibility:
See our Accessibility FAQ's here or you can contact our team with any questions via visit@berlin2023.org.
Spectator Guide:
More information for the visit of the Closing Ceremony you will find here.

Our program
A colorful program of inclusive music and dance performances awaits you. The official part of the event will highlight the significance of the Games and together we look back on a week full of competitions and emotions.
The flag will be taken down and handed over to the next hosts of the Special Olympics World Winter Games Turin 2025, the flame will be extinguished, and the Games will end with the closing words.

18:00: Doors open
19:00: Pre-show
20:30: Official start of the event
Parade of the sign bearers of the 190 delegations
Timothy Shriver, President SOI, and Mary Davis, Executive Director SOI, are officially closing the Games
Hand-over of the Special Olympics Flag to the Games in Turin 2025
Show elements, speech and greetings to delegations by Turin 2025
Extinguishing of the flame
Finale with SNAP!
Fireworks
22:00: End of the event