Athletics
Know your facts:

Athletics has been a sport at Special Olympics World Games since 1968
Unified Sport? No
Estimated number of athletes participating: 750
Running, jumping, and throwing are the three categories of athletics, which are divided into multiple disciplines in our sport.
We have 11 competitions:
The disciplines are ranging from 50 meters to 10,000 meters, which are held as team or individual competitions. In addition, there are the four disciplines of shot put, mini javelin throw, standing long jump, and long jump. In each discipline, the athletes have the opportunity to demonstrate their speed, strength and fitness.
By the way:
Track and field is the Special Olympics sport with the most participants worldwide.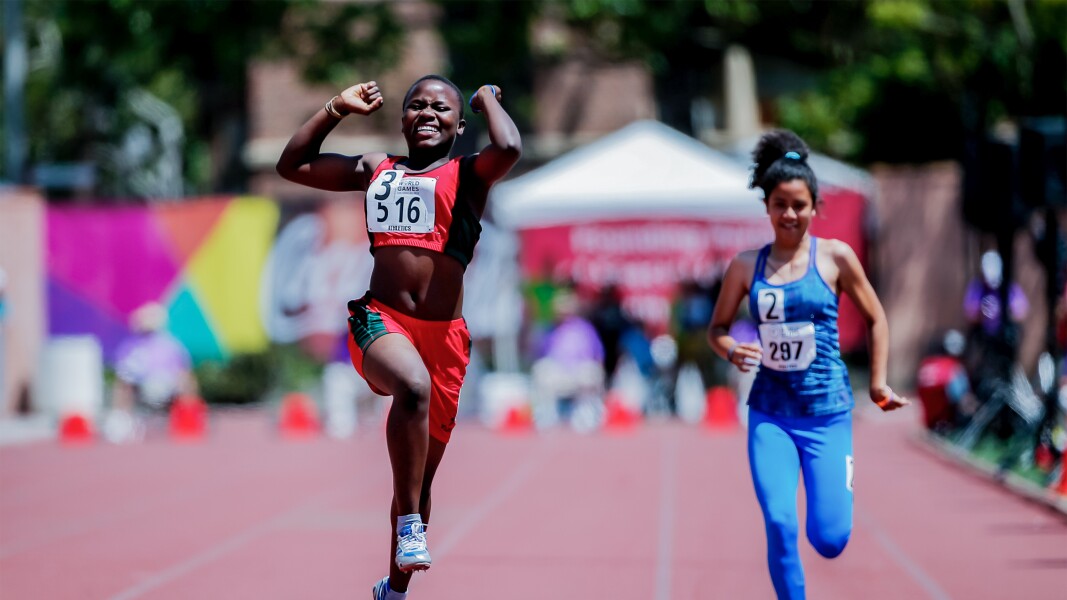 Athletics takes place at Hanns-Braun-Stadion on the grounds of Olympiapark.