We asked around to see how our Fans in the Stands program has been received by schools, clubs and other organizations. The mood is already great, but what exactly the participants have to say, you can find out here.

The Special Olympics program, which brings groups from schools, kindergartens, clubs and other organizations close to the action, is called Fans in the Stands.
A total of 697 groups with 20,553 people registered, so our stands are well filled and there is a great atmosphere in the audience. And we are especially happy about the following statements about it:

Jonathan, pupil: "We are here to watch the Special Olympics. It's very cool here and it's really a lot of fun."
Nicoletta, teacher: "It's important to me that the children see that everyone is equal in the end. Unfortunately, these Games don't get quite as much attention as the Olympics or Paralympics. I think that's a pity."
Sofia, pupil: "There are really great different sports. I especially notice that it's super big here."
Safranska, teacher: "We really enjoyed the volleyball game we watched. It was great for the kids to have an inclusive experience. The kids' participation area [Activity Zone is also fun for them, it's very interactive and all the volunteers are very helpful."
Nina and Nadia, teachers: "The non-competitive sports offer was fantastic and so good for the kids. Everyone at the World Games is friendly, approachable and always has a smile on their face, so it's a great atmosphere all around."
Dawid, club member tennis: "We think it's great here to have so many sports in one place. What surprised us was the atmosphere in the stands, which was really impressive. In the sports clubs we still have a lot of work to do about the topic of inclusion. You can really get inspired here."
Annegret, teacher: "The main reason I took the kids to the Special Olympics is for the reasons of inclusion. I don't think any of these kids have much experience with disabilities, so it's really important for them to see that all people belong to our society and it's of immense importance to integrate everyone."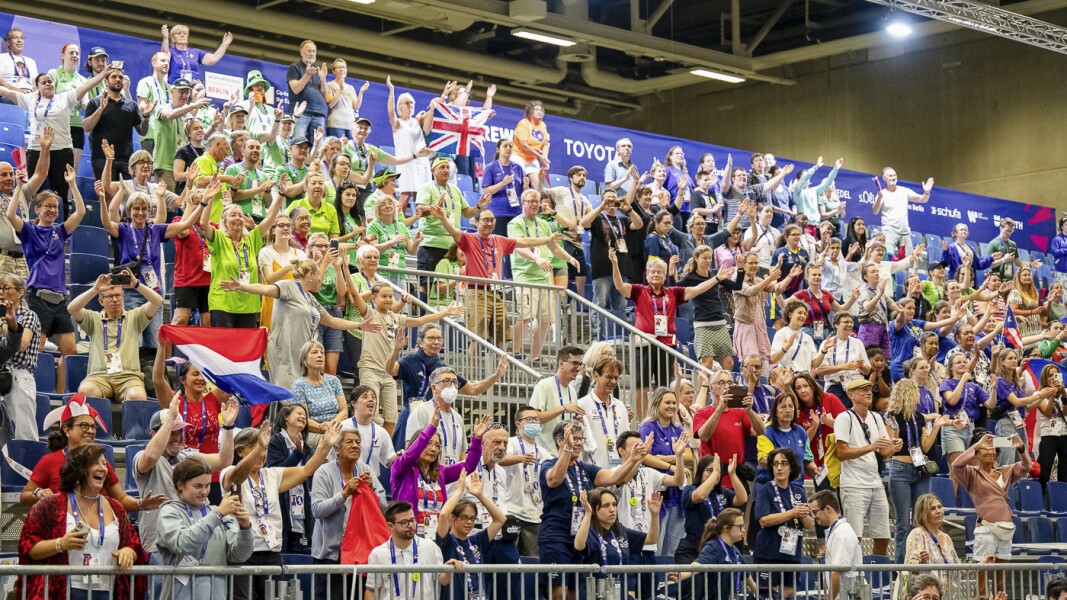 Michi, teacher: "I think it's our duty to make this world a better place and promote inclusion as much as possible."
Elke, teacher: "There are so many different things to do and try here. I love seeing different nations, it's a wonderful meeting place where you can have a really great time. The concept of inclusion is very important to me and also to the whole school."
Petra, member church choir: "We had planned a team event and then came across the program. With the festival in the summer garden and the great atmosphere at the sports, the day exceeded all expectations."