Not only athletes, volunteers and many enthusiastic spectators belong to big sporting events, but also Sports Officials. They act with a sense of proportion, expertise and empathy. We spoke to some of them to find out more about their work.

Whether horse riding, football or swimming: When it comes to medals, the so-called sport officials cannot be missing. These include technical delegates, referees and Unified observers.
While the technical delegates take care of the technical aspects of our competitions, such as schedules and the publication of results, the referees officiate the matches and the Unified observers make sure that Unified Sports® is really inclusive.
One of them is Leon, who just refereed the Unified football quarterfinal between the teams of SO USA and Great Britain.
"It's quite tough in these temperatures, but the players and especially the coaches are very professional and change a lot. And since it's very, very fair, I hardly have to intervene."
Fair play and the joy of athletic competition are the hallmarks of the Special Olympics. Sport officials Leon and Frank can also confirm this from football.
"With all the sportive ambition, it is incredibly impressive to me how the teams deal with each other." Leon reported joyfully. "Inclusion is equally important on and off the field." Frank added.
Above all, a high level of concentration and a sense of proportion is required of the officials. The Special Olympics competitions are basically carried out according to the official rules of the world federations – but in many sports there are individual adaptations to which special attention must be paid.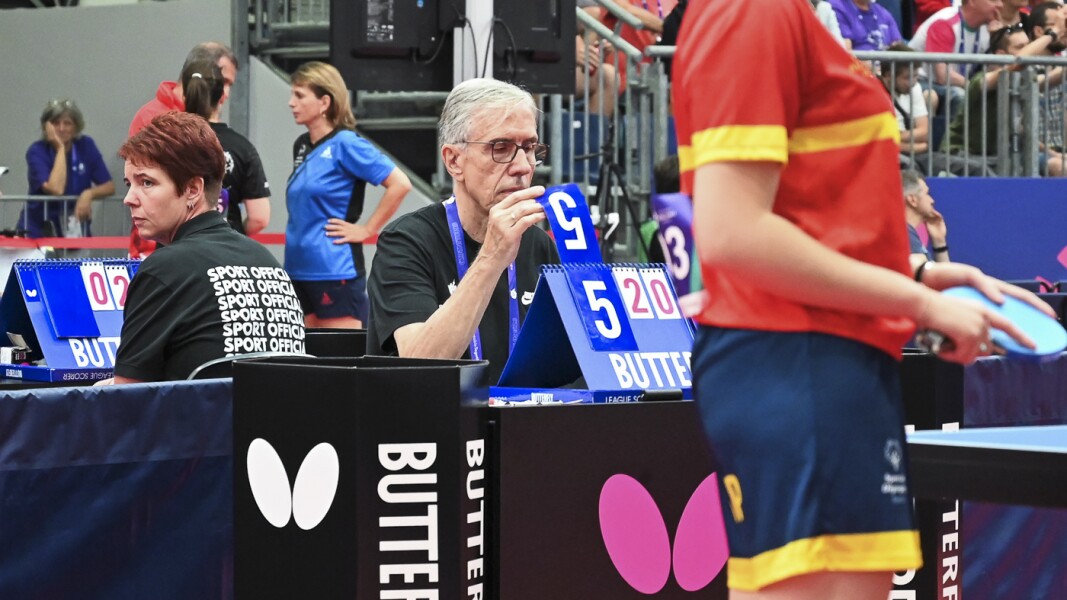 In addition to all the punctual hectic that Nele experiences as main referee in athletics, it is the beautiful moments and emotional stories at the end of the day that remain in her memory.
Like for Walter, technical delegate for badminton: "It is really moving how the audience supports the athletes and cheers them on to give their best. Those have been the best moments for me so far."
And finally, sport official Marcus' anecdote about how a futsal player from Lithuania tied the shoes of an Iranian opponent before taking to the pitch. All these moments make the Special Olympics unique.
And even if the sport officials act in the background, they also deserve a round of applause from us.