Festival at Sommergarten, Messe Berlin

Our Special Olympics Festival activities also await you in the center of the largest sports venue of the Games: From 18-25 June 2023, athletes, delegations and ticket holders can try out the activities of exhibitors and partners, experience performances by inclusive theater groups or follow the award ceremonies. Come by and experience the diversity of Special Olympics at our festival!
Admission with ticket or accreditation only.

When: 18 - 25 June 2023
Opening hours (subject to change): Daily from 11:00 to 19:00
Exception: On 25 June, the festival closes already at 14:00.
Where: Sommergarten of Messe Berlin, Messedamm 22, 14055 Berlin-Charlottenburg (centrally located in the middle of the Berlin exhibition grounds)
Spectator Guide: All information for visiting the Festival at Sommergarten
Festival program in Sommergarten
Check out our varied join-in activities at the booths of our exhibitors and partners, try out the inclusive climbing tower of the "Berufsgenossenschaft für Gesundheitsdienst und Wohlfahrtspflege", dance at the Toyota disco-booth or get creative in the workshop tent.
You can also look forward to inclusive performances by our walking acts from theater groups:
18-21 June: "Die Süßen Frauen" from Blaumeier Atelier Bremen
20 June: A selection from the plays by the group "Ich bin O.K."
23-24 June: Short performances by Circus Sonnenstich
23 June: "Blitzlichter" by tanzbar_bremen

Special events:
Sunday, 18 June: Stage program (14:00-16:30 hrs)
Friday, 23 June: Picnic hosted by REWE & Aktion Mensch

Stage program on 18 June
Moderation: Michael Vondrasek
14:00-14:15 hrs.
Dance performances by Centre Talma Girls' and Boys' Sports Center of the GSJ - Gesellschaft für Sport - und Jugendsozialarbeit
We combine the content of sports with the approaches of gender-sensitive youth social work and put the topics and life worlds of children and young people on stage.
14:15-14:25 hrs.
Interview with WWE Star & Special Olympics Global Ambassador: Drew McIntyre
14:25-14:45 hrs.
GRUPO FOLKLORE MEXIKO
14:45-15:05 hrs.
iki-iki TAIKO
Japanese Drums in Berlin
15:05-15:15 hrs.
Interview break
15:15-15:30 hrs.
SO Cheer
15:30-16:15 hrs.
DJ ANDI: Pop-Music, RnB & Electro
16:15-16:25 hrs.
Learn more about Healthy Athletes® with

Christoph Hils, Clinical Director Special Smiles®
Noemi Woock, Key Volunteer FUNfitness and employee from SO Germany in the Health department
From 17:15 hrs.
Award Ceremonies

Workshop program
Exhibitors overview
Learn more about our exhibitors and their offers
Antidiskriminierungsstelle des Bundes / Booth No. 4
Spin our wheel of fortune and learn about the protection against discrimination in Germany.
Use our barrier-free photo box to capture snapshots for sharing memories.
When: 22 June
LEARN MORE
BADELIEBE der Werkstatt Lebenshilfe Nürnberg / Booth No. 4
BADELIEBE is a line of soaps, shampoos and add-on products, completely handmade in an inclusive, sheltered workshop in Nuremberg, Germany. A small team of people with handicap manufacture these products by hand, with love & care.
All BADELIEBE products include natural fragrances, are vegan, sustainably packaged, palm oil free.
BADELIEBE : FROM HAPPY PEOPLE . TO LOVELY PEOPLE
When: 23-25 June
LEARN MORE
Badminton World Federation (BWF) / Booth No. 18
Athletes, coaches, support staff and spectators are invited to come and learn more about the BWF Development programmes.
At the same time, everyone is welcome to come and try AirBadminton, the new outdoor version of the sport, which has recently been named as part of the ANOC World Beach Games 2023 programme.
When: 18-25 June
LEARN MORE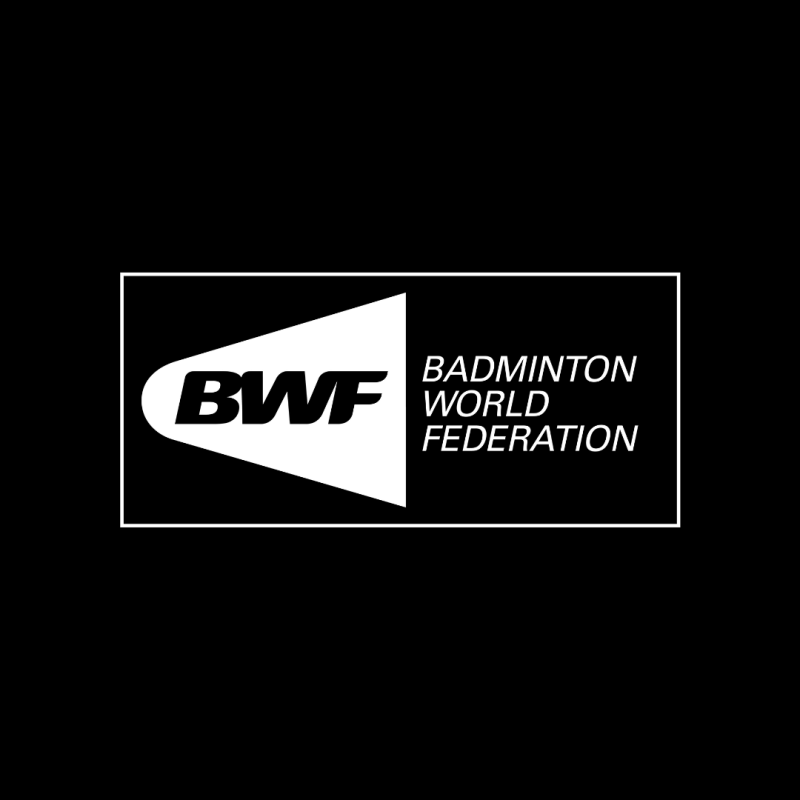 Berufsgenossenschaft für Gesundheitsdienst und Wohlfahrtspflege / Booth No. 1
Climbing for all!
Experience how inclusive climbing connects people with and without disabilities. Meet us at the BGW climbing tower next to our booth. If you need help, you will be assisted by our trained climbers. In addition, our team will give you advise on safety and health at work.
Art award ceremony
The winner of the BGW art price will be celebrated in cooperation with Paritätischer Hessen on 22 June, at 4 p.m. at our booth. At the ceremony we give the awards to artists with disabilities.
When: 18-25 June
LEARN MORE
Born Transcendent / Booth No. 3
Born Transcendent – Forged in Fire
Foto and video corner, where Jessie, who has Down-Syndrome, invites everybody to join in on her message: 'we are all different; we are all perfect' (fotos/videos can be shared on social media).
Hands-on jewellery making, selection of handforged sculptures and jewellery done by Jessie, with which she wants to carry her message 'we are all different; we are all perfect' around the world.
Video presentation 'Jessica forges in fire' about the creation of her art.
When: 18-25 June
LEARN MORE
Campingplatz Kassel / Kassel Marketing GmbH / Booth No. 7
We provide you with information about holidays in Kassel in the heart of Germany and on Hesse's only campsite where handcapped peolple work together in team and which is also located directly on the river Fulda.
Outdoor games and deck chairs invite you to play and relax. In a film we introduce you to our employees and the campsite.
When: 18-25 June
LEARN MORE
Coca-Cola

Fancy a refreshment? Then come to Coca-Cola, grab an ice-cold Coke Zero and make yourself comfortable in the chill-out area.

When: 18-25 June

DJK Sportverband / Kirche und Sport / Booth No. 13
Take part in playing little games: Cross Boccia, Mini Tischtennis, Jenga, FitLights
Information about the "
Sportwörterbuch
" – an online-library of different new and tried-and-tested games, professionally translated into different languages.
Join represententatives from churches and religious communities.
When: 18-25 June
LEARN MORE
EPIZ - Zentrum für Globales Lernen in Berlin / Booth No. 10
Fan Shop #Berlin2023 / Booth No. 22
Official Fan Shop of the Special Olympics World Games Berlin 2023. Get your merchandise and gifts by us and enjoy the stylish Special Olympics collection and colorful accessories.
When: 18-25 June
LEARN MORE
GSJ gGmbH, Projekt [ankommen] - Kiezsport mobil / Booth No. 20
Rolling, jostling, colliding, overturning,.. you'll have loads of fun with our inflatable Bubble Balls!
When: 22 June
LEARN MORE
Info-Point & Ticketing

Info-point of the Special Olympics World Games Berlin 2023

When: 18-25 June

Inklusive Bewegungsinseln / Booth No. 17
INVITALIS / Booth No. 11
JUGEND für Europa. Nationale Agentur für Erasmus+ Sport / Booth No. 10
We will show visitors individual routes to Europe and inform them about the sporting exchange opportunities provided by the EU funding programme Erasmus+ Sport.
In addition, we offer the opportunity to take a souvenir picture of the time at the Special Olympics World Games 2023 in Berlin and to design it creatively.
Furthermore, a game of skill with a quiz about Europe awaits our visitors.
When: 18-25 June
Jugend für Europa
LEARN MORE
Erasmus+
LEARN MORE
Landeskommission Berlin gegen Gewalt / Booth No. 10
Painting campaign under the motto "Berlin is colorful", in which pictures can be painted and "wish cards" for a "colorful city of Berlin" can be written. The pictures and cards are to be assembled into a colorful photo collage throughout the day.
If you would like to take a colorful souvenir photo of yourself and/or with others, you can do so in our "Berlin against violence photo box". Have lots of fun with it!
When: 18 June
LEARN MORE
nbw / Lebenshilfe Berlin / Booth No. 14
on-site action:
personalized prints on bags
presentation of the work and services of nbw/ and Lebenshilfe Berlin
inclusive Teams on site
When: 18-25 June
NBW
LEARN MORE
Lebenshilfe Berlin
LEARN MORE
Picnic hosted by REWE & Aktion Mensch / Booth No. 19
REWE and the Aktion Mensch invite you to an inclusive picnic on 23 June from 11:00-15:00 in Sommergarten, close by the central Award Ceremonies Stage.
There will be a wide range of REWE products on site, that you can enjoy in a cozy get-together with your friends and family. We are excited to see you!
When: 23 June
Portraits of Peace Together / Booth No. 5

Every participant will be given a small blank canvas and art supplies to create a self portrait for the world to view. Each artist's canvas will be carefully curated, assembled, collaged and framed into one unified masterpiece for showing to the world the spirit, love and talent of all the athletes who have participated in the Games.

When: 18-21 June

Special Olympics Cheer / Booth No. 4
Special Olympics International (SOI) / Booth No. 6
We are thrilled to host an athlete festival booth that will celebrate the incredible accomplishments and opportunities of Special Olympics!
Each day the booth will feature a different theme, highlighting the many facets of SO and giving everyone the opportunity to engage. From leadership and families to health and yoga sessions, there is something for everyone at this inspiring booth.
Join us to meet other athletes, participate in fun activities, and learn about the impact of Special Olympics. Get ready to leave feeling inspired and energized to make a difference in your own community!
When: 18-25 June
LEARN MORE
SoVD Sozialverband Berlin-Brandenburg e.V. / Booth No. 12
Information on the profile and offers of the SoVD:
photo box
wheel of fortune
throwing games
When: 18-25 June
LEARN MORE
Stiftung Deutsche Sporthilfe / Booth No. 16
Sporthilfe is present at sporting events of Germany's best athletes and inspires visitors to support the foundation's work.
At our stand, you will have the opportunity to meet us and the athletes. You can expect:
You can meet athletes and collect their autographs.
You can capture your moment and take your photo in our photo box.
You can test your sports knowledge or write a free postcard.
You can also support our sports talents.
and many other activities and competitions are waiting for you.
We are looking forward to seeing you!
When: 22-25 June
LEARN MORE
TOYOTA / Booth No. 8
Unabhängige Kommission zur Aufarbeitung sexuellen Kindes-Missbrauchs / Booth No. 4
We want to have a conversation with you about child sexual abuse. We are the Independent Inquiry into Child Sexual Abuse in Germany. We are supported by Mutstelle.
Here you can play darts, watch short films and practice to be brave. Child sexual abuse is a big problem in Germany. People with learning difficulties are particularly at risk, for example in sports clubs or in residential facilities. Their experiences and demands are important. They can tell us about their experiences And we listen to them.
When: 18-20 June
LEARN MORE
Unified Generation / Booth No. 20
Learn more about the Special Olympics youth and education program at the Unified Generation booth. You
receive information about inclusion and the UN Convention on the Rights of Persons with Disabilities and you can immortalize yourself on our big "Unified Generation Wall".
Come by and become part of the #UnifiedGeneration. Also, don't miss the "Day of Youth" on 20 June 2023 at our festival at Neptunbrunnen, with a great stage program and many surprises.
When: 18-25 June
LEARN MORE
Unity photo booth / creative offer with flowers / Booth No. 5

Björn Kroner is one of the world's best-known and most successful florists. His media and TV presence have made Björn Kroner a distinctive brand far beyond the floral industry. Under the title "Garten & Lecker" (Garden & Delicious), he has had his own TV format with strong ratings on WDR since 2019.

In Sommergarten, Björn Kroner sticks the mascot Unity with flowers from Bloomways. On 22 June from 12 noon, anyone who wants to can join in and from 23 June, anyone can have their photo taken with "Flower Unity".

When: 22-25 June

visitBerlin / Booth No. 2
What could be a better souvenir than a photo?
At our stand you can take a souvenir photo with Berlin scenery and take it home directly printed.
When: 18-25 June
LEARN MORE
Contact
You are missing information, or you have further questions? Then please write us an email to festival@berlin2023.org.