#TeamVolunteer2023
Thank you everyone who has applied to volunteer with us at the Special Olympics World Games Berlin 2023!
We are overwhelmed by the number of applications and cannot wait to welcome you to Berlin.

Our volunteer application deadline has now passed.
Click to play the video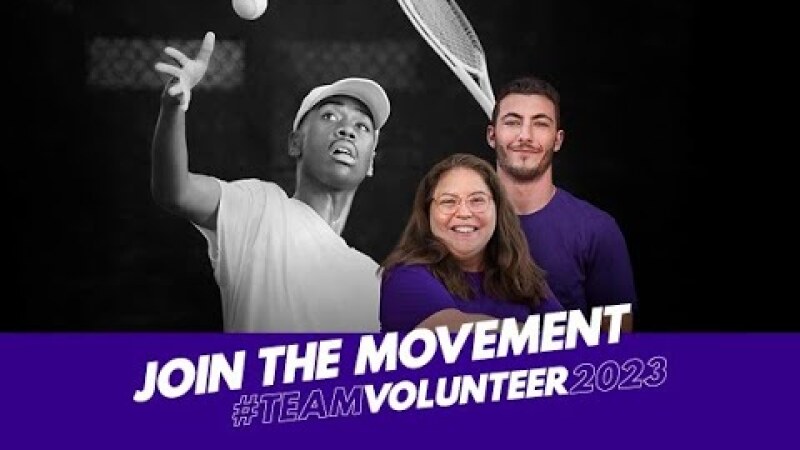 Activate Video
Please confirm that you would like to view our content.
Join the Movement: #TeamVolunteer2023
Already got your confirmation?
Log in to our Volunteer Management System to view all information about your volunteer assignment.

Your benefits as a Volunteer
Meet international Special Olympics athletes
Make friends with people from all around the world
Free entry to the opening and closing ceremony and all competitions
Volunteer clothing and merchandise
Meals and beverages
Volunteer certificate
Free use of public transport
And much more!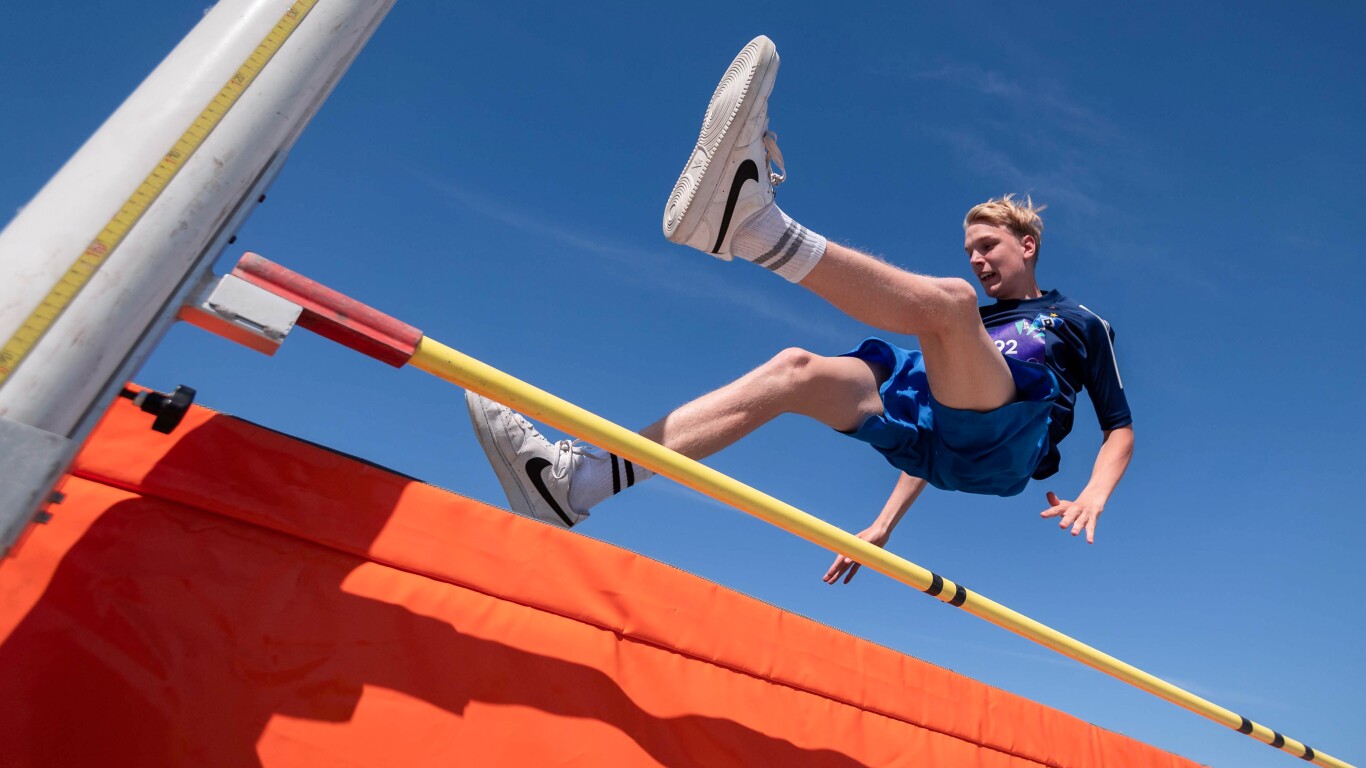 Who can be a Volunteer?
It does not matter if you already have experience or if you want to be a volunteer for the first time.
Criteria overview:
Minimum age 16 (by 1 June 2023)
Communication in German or English
Availability for at least 5 days
Participation in volunteer trainings online
We are happy to help
Do you have questions about the volunteer program? Then contact us directly.
Our phone number is: +49 (0)30 629 33 60 60
Or write us an email via
volunteers@berlin2023.org
COVID-19 Disclaimer:
The health and safety of our athletes and all participants remain our highest priority with the COVID-Pandemic still being present all over the Globe. Proof of vaccination against Covid-19 is not required for participating at the Special Olympics World Games Berlin 2023, but to safeguard all, Covid-19 vaccinations are strongly recommended, and individuals are proactively encouraged to avail of Covid-19 vaccine boosters when offered.
The LOC and SOI reserve the right to review and implement mandatory measures should it be deemed necessary, even on short notice. We look forward to welcoming you in Berlin and appreciate your support to ensure that we can create the safest environment for the event.

Areas and roles
Accommodation

Welcome the delegations and guests to the official hotels and provide them with support during their stay. Be the hotel's contact person and report to the accommodation team.
Accreditation

Assist in production, printing, and distribution of personalized accreditations. Support the daily operations at the Uniform Distribution and Accreditation Center (UDAC).
Catering

Support in the various hospitality areas during the all-day catering supply for athletes and all other client groups at sports venues, as well as other event locations.
Ceremonies

Support the overall planning and operations of the opening and closing ceremonies of the Games. Help during rehearsals and provide support to athletes and performers during the ceremonies.
Conferences & Summits

Support and participate in congresses and meetings of athletes, representatives from politics and science, as well as committed young people on the topic of inclusion.
Delegation Services

Support the more than 170 participating delegations, for example, with their arrival and departure, their participation in meetings, the opening and closing ceremony, as well as other events.
Family Services

Support family members of the athletes during the entirety of their stay in Berlin. Provide them with information about Berlin, the Games, as well as other events, and assist at the Family Desk.
Healthy Athletes®
Support in screenings and consultations in the
Healthy Athletes®
program, the world's largest health program specializing in people with intellectual disabilities.
Logistics

Assist with the setup of temporary facilities at the venues. Support the warehouse and delivery logistics with tracking the arrival, departure, loading, and unloading of goods.
Marketing & Communications

Support with creating Games content (photo, video, and text) for social media, our website, and other platforms. Take part in promotional activities and sponsor activations.
Media

Ensure the smooth running of media centers and manage mixed zone operations (photos and interviews). Assist in content production and provide information to media representatives.
Non-Competitive Sports Offer
Special Olympics Festival
Assist in the smooth running of the
Special Olympics Festival
at prime locations in Berlin. Support the artists, the backstage area and the booth partners.
Spectator Services

Be the first to welcome spectators from all around the world and provide them with support at the venues. Ensure that they have memorable experiences during the Games.
Sports

Help organizing the various sports competitions and assist athletes, officials, and the competition manager. Provide support during sports presentations and award ceremonies.
Technology

Support with technology services at the venues. For example, with IT infrastructure, competition timing and scoring, and day-to-day checks of technical equipment.
Ticketing

Support the sale of tickets at the box offices and ensure a smooth admission of spectators. You are the first contact person for ticket problems and questions of the spectators.
Torch Run

Support the Special Olympics Torch Run. Participate to travel several days across Germany prior to the Games. Be a driver, take pictures and videos or engage with local athletes.
Transport

Support the movement of all constituent groups from arrival to departure, from hotels to competition venues, and other events. Act as a volunteer driver or help manage transport requests.
Venue Management

Support the overall management and daily operations at competition venues. This could include administrative tasks, overall setup before the Games, and supervision of all facilities.
Volunteer Management

Support the volunteer team with uniform distribution, onboarding activities, workforce planning, supervision of the volunteer lounges, and the organization of volunteer engagement activities.
Specialist Roles
Dedicated Host
Dedicated Hosts assist Honored Guests throughout their stay in Berlin and ensure that they have an outstanding experience.
Delegation Assistant Liaison (DAL)
DALs are the main point of contact between the LOC and a delegation. They accompany the delegation and provide support.
Key Volunteer
Key Volunteers act as responsible staff members in several venue-based roles and have supervisory duties over volunteers.
Tandem Team
A tandem team consists of one volunteer with ID and one volunteer without a disability. Both do all tasks together.
Volunteer Driver
Drivers support the Games by driving all client groups to our locations across Berlin in a sustainable and comfortable Toyota.

Click to play the video
Activate Video
Please confirm that you would like to view our content.
Frequently asked questions (FAQ)
General Information
What are the Special Olympics World Games Berlin 2023?
At the Special Olympics World Games Berlin 2023 (17 - 25 June 2023), we will welcome around 7,000 athletes from more than 190 nations.
For eight days, athletes with intellectual and multiple disabilities will compete in
26 sports
and
Unified Sports®
competitions. This makes the Special Olympics World Games the world's largest inclusive sports event.
I am a person with a disability. Can I also become a volunteer?
Yes, definitely. It is important for us that everybody can participate in the volunteer program.
At
volunteers@berlin2023.org
you can write us how we can support you in the best possible way.
I have never volunteered before. Can I apply anyway?

Yes! Don't worry, there is a suitable task for everyone. We are happy about every helping hand, whether you are a first-timer or a "professional" volunteer.

You'll receive extensive training and information to help you to perform your tasks well and have a great Games' experience.

Do I have to live in Germany to become a volunteer?
No, applications are open to people from all over the world. Everybody who is interested in volunteering can apply.
However, you need a valid entry permit for Germany to participate as a volunteer. Please inform yourself about the visa requirements that apply to your country of origin when entering Germany. You can find more information on the website of the
Federal Foreign Office
.
Will there be any accommodation arrangements for volunteers?

All volunteers are responsible for arranging and paying any accommodation they may require before or during the Games. However, we will be happy to help you get in touch with other volunteers so that you can organize accommodation together.

What Covid measures will be taken to ensure the safety of volunteers?

At the Special Olympics movement, the health and safety of our athletes, volunteers, coaches, families, and staff are our top priorities. The current situation is changing very rapidly, and we are always following the government guidance. More details to follow.

Your Shift
Can I get time off from my employer to participate as a volunteer?

As soon as you have been selected as a volunteer, we will provide you with a cover letter for your request for special leave to present to your employer. We recommend that you speak to your employer about this topic as soon as possible. Please note that the entitlement to special leave varies from each country or federal state.

How many days do I need to be available?

You must be available for at least 5 days (5 shifts) during Games time. Of course, you are welcome to also support us during preparations or the post-event phase. We appreciate any help.

How long is a shift?

On average, a shift will be between 6 and 8 hours, including a break. Shifts can vary depending on your area or role.

I prefer to have my shifts in the afternoon. Will there be a chance to choose?

Yes! There are morning and afternoon shifts. You can specify your preferred working time in the application form. When assigning roles and shifts, we will consider your preference accordingly.

Trainings
What kind of training will all volunteers get in the lead up to the Games?

To get you prepared for the Games we will hold mandatory training sessions for all volunteers. Prior to the Games, everybody must complete the following training:

General Training – General information about Special Olympics, the Games and volunteering at the Games.

Diversity and Inclusion Training – Training in cultural awareness and interacting with people with disabilities.

Protective Behaviors Training – Education to prevent physical, emotional, and sexual abuse and general mistreatment of people with intellectual disabilities.

Role-specific Training – Information about specific tasks you will perform in your area and role.

Do I have to be in Berlin for the trainings?

No, most training will be held digitally. However, you should be in Berlin for the Venue Training which will take place a few days before the Games.

Are the trainings for everybody and barrier-free?
The training sessions will be held in German and English as well as in Easy Language (German and English). If needed, we will also offer simultaneous interpretation in German Sign Language or International Sign. For training sessions that are held on site, we will ensure a barrier-free access.
If you need additional support, please contact us at
volunteers@berlin2023.org
, and we will find a solution.
How much time will the trainings take?

Each training session is currently scheduled for 60 min to max. 120 min. The total amount of training is therefore about 5-6 hours. However, the trainings do not take place all at once, but over a period of several months.

Specialist Roles
What is a Key Volunteer?

Key Volunteers act as the link between the different work areas, the volunteer team, and the volunteers. They act as responsible staff members in several venue- based roles as well as have supervisory duties over volunteers.

A Key Volunteer will work longer and more shifts but will in return also receive some more benefits. You will take over more responsibility, however you will also gain many impressions of the organization of major sporting events. As a Key Volunteer, you will be involved in operations even before the event.

What is a Delegation Assistant Liaison (DAL)?

Delegation Assistant Liaisons (DALs) are volunteers who are integrated into a delegation to be their main point of contact of the Local Organizing Committee (LOC). DALs act as cultural mediators, informal translators, and guides to make the adaptation of the delegation in Berlin easier.

DALs are hosted at the same accommodation as their assigned delegation and receive the same benefits as all delegation members during the stay.

However, as a DAL you also commit to longer shifts and more working days compared to a "normal" volunteer.

Along with good organizational and communication skills, DALs must speak English and ideally the language of their assigned delegation. They are familiar with the country and culture of the assigned delegation and possess intercultural awareness.

Tandem Team – I have a disability. Can I volunteer together with somebody I feel comfortable with?

Yes, you can. During the Games we will have so-called Tandem Teams. A Tandem Team consists of two volunteers, one with and one without disabilities. The team will perform all tasks together.

You can be part of the team with a tandem partner you already know. Or we can find a partner for you. Of course, you will get to know your partner in the run-up to the Games to see if you can work together well.

Healthy Athletes® program – I have a medical background. How can I use my skills at the World Games?
Special Olympics has a special health program called
Healthy Athletes®
. The program supports all athletes and provides professional medical examinations of the eyes, ears, teeth, feet, and physical as well as mental fitness.
Many athletes who come to Berlin have limited access to medical care and may receive it for the first time at the Games. For this important task, we need volunteers with a medical background.